Published on 26.11.2018
"Shakespeare's Henry V (sort of)"
After last semester's workshops, the Swiss Stage Bards are returning to the stage with a full production of Shakespeare's Henry V, directed by Prof. Elisabeth Dutton. Using all the languages of Switzerland (don't worry, there will be English subtitles) and having stripped away all religious and royal themes, we've turned this classic English history play into a show that fits a modern Swiss context and is less than 90 minutes long. Of course, our sock puppets will be returning to the show as well!
See the promotional video here [url], and the official flyer here [url].
Listen to the radio presentation of the play and an interview of Aurélie Blanc here[url]!
3 performances, all starting at 19:30 (doors open at 19:15), entrance is free:
29.11.2018 Centre Fries
30.11.2018 Fri Art
12.12.2018 Gutenberg Museum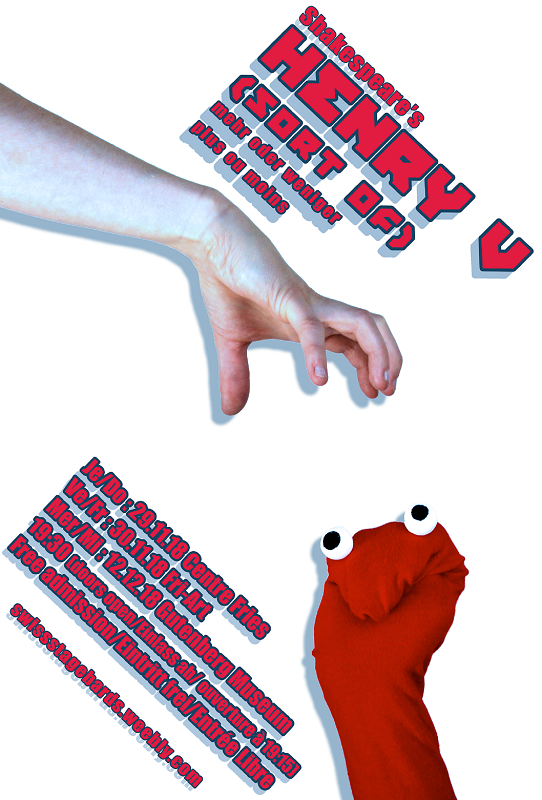 ---