EcumenismPublished on 31.10.2020
"Gemeinsam am Tisch des Herrn" - Dr. Gottfried Locher presents and discusses the controversial document within an ecumenical course.
Im Rahmen eines Lehrauftrags am Institut für Ökumenische Studien der Universität Fribourg wird das Dokument "Gemeinsam am Tisch des Herrn" diskutiert. Es wurde vom ÖAK (= Ökumenischer Arbeitskreis evangelischer und katholischer Theologen) als "Votum" verabschiedet.
Because of the new guidelines by the rectorate, the course starts om Monday, 2nd november 2020, online (13h30 bis 15h00).
If you are interested, please contact directly Dr. Gottfried Locher: gottfried.locher@unifr.ch
For an evaluated participation - depending on the personal contribution - 1 to 4 credits can be obtained. Regular participation is expected.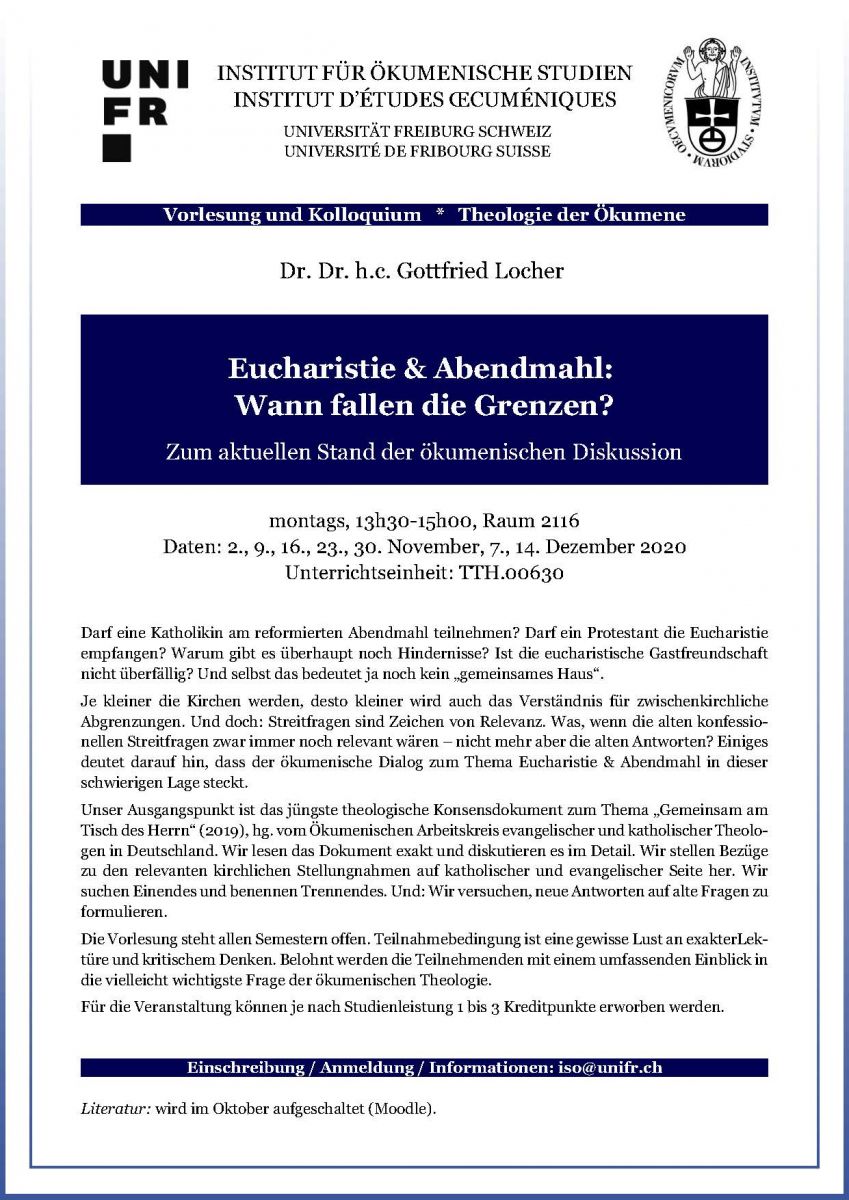 ---