Michel QuénotPublished on 28.02.2020
Fr. Michel Quénot, member of the Academic Board of the Study Center for Eastern Churches, has published two new books.
Fr. Michel Quénot, member of the Scientific Board of the Study Centre for Eastern Churches, an internationally renowned expert in the theology of icons, has published two new books at "Editions Orthdruk" (distributed in Switzerland by Albert le Grand):
1) Le retour glorieux du Dieu-homme. Les fins dernières et toutes choses nouvelles.
151 illustrations in colour, 2020, 352 pages, price: 34 EUR.
Description: Ce sujet intemporel et souvent escamoté questionne sur le sens de la vie et de la destinée humaine. Qu'advient-il après la mort : néant ou vie nouvelle ? Enfer et Paradis : des réalités ou des inventions ? La fin des temps, la résurrection des morts, le Jugement dernier, le retour fulgurant et glorieux du Dieu-homme, la création nouvelle, autant de thèmes abordés avec clarté, douceur et ouverture d'esprit. Ancré dans les Écritures et la tradition patristique en dialogue avec la modernité, cet essai polyvalent veut dissiper des confusions et offrir une vision cohérente de la foi chrétienne. Forte de 151 illustrations majoritairement empruntées à la tradition byzantine, l'iconographie chevauche les pays et les siècles, écho visuel de la parole qu'elle prolonge et complète face à l'indicible.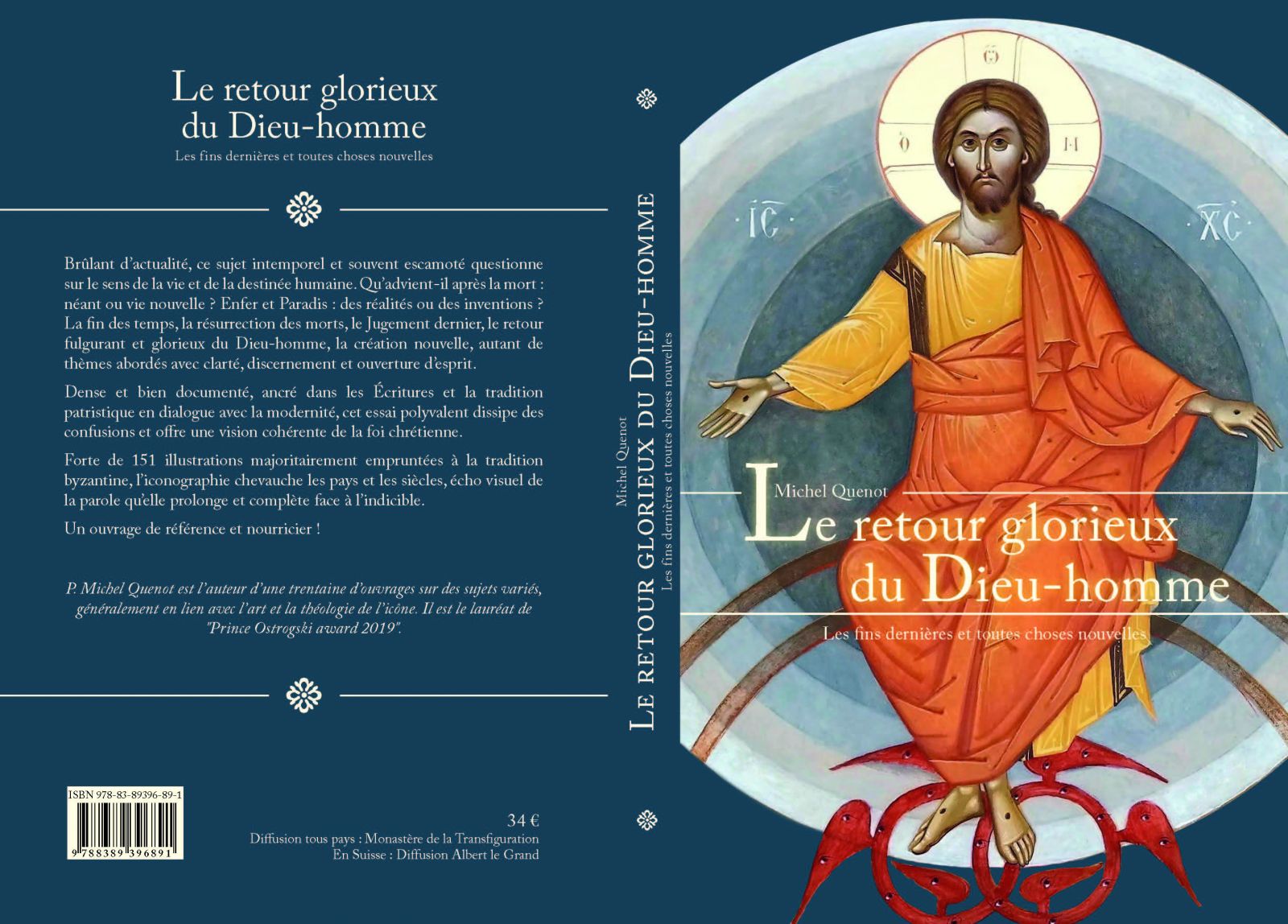 2) Les icônes des 12 grandes fêtes. Synthèse de l'histoire du salut (new edition) -- 2020, 18,80 EUR.
Description: Voici présentées, avec profondeur, concision et simplicité, les douze Fêtes majeures de l'Eglise orthodoxe, fêtes célébrées pendant des siècles en Orient et en Occident. En compagnon fidèle, ce recueil fait revivre l'histoire du salut en dévoilant le contenu spirituel de l'icône de chaque fête à partir du condensé théologique offert par les textes liturgiques correspondants. Les 40 illustrations (icônes et peintures murales) dialoguent avec le texte dans un éclairage réciproque. Ainsi introduit dans le mystère, le lecteur peut y participer.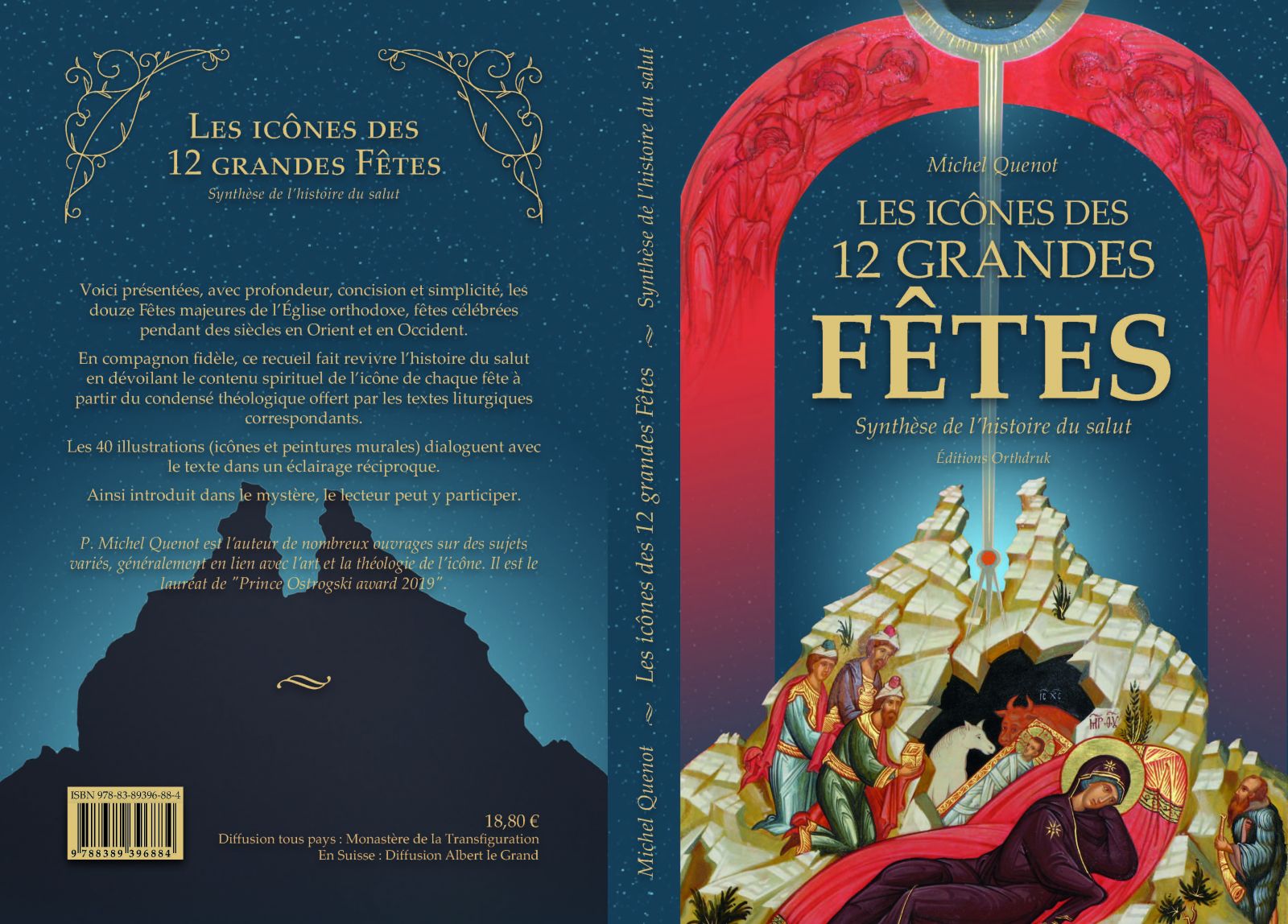 ---